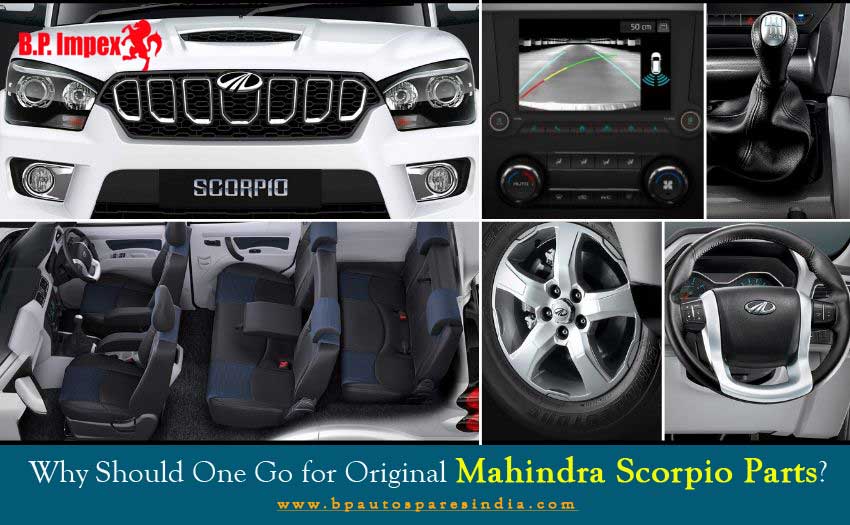 Going for a Mahindra genuine spare part makes a lot of difference, though many car enthusiasts still fall for the counterfeit spare parts as they look genuine and are sold at reduced prices. One should keep in mind that though these serve as a quick fix, they will not come for the long run. As spare parts work in cohesion. One counterfeit one is enough to spoil the whole lot.
If you are still wondering if you should go for Mahindra Scorpio Parts, read on:
Performance
A good car performance ensures efficient and enhanced life. Authentic spare parts propel the vehicle for optimum performance making. It is highly efficient; on the other hand, low-grade parts pull down the other genuine parts. Low-quality counterfeit spares reduce efficiency drastically. Repalcing older prodfucts wioth upgrafded products also contributes to the peroermce of the car
Original Mahindra Scorpio Parts Are Quality Tested
The original spare parts go through a rigorous quality check. Each original spare part is tested for quality and safety before being rolled out to the market.
Replacement Guaranteed
The best part of buying an authentic spare part is the original equipment manufacturer OEM's offer a replacement guarantee. Additional to the parts being tested. One can be assured that the product can be repaired or replaced in case of any issues or faulty.
Reduced Vehicle Efficiency
Counterfeit products hinder the efficiency of the genuine parts as well. It interferes with the working of other parts making your car condition deter badly. This way, your car's performance is badly affected. Souring authentic spare parts from a trusted vendor is best for your Mahindra Scorpio car.
Vehicle Value
The original spares play an essential role in the resale value of your car. The low quality, counterfeit spare arts decrease resale value. Buying original spares keep your vehicle life longer and in good condition.
We Help You Obtain Original Mahindra Scorpio Parts!
BP Auto Spare Indiais a leading supplier of high-quality Mahindra spare parts. We offer the best deals on spare parts. Check out ouronline catalogue to buy a wide range of Mahindra Scorpio Parts, including engine parts, car body parts, brake pads, suspension springs, clutch lining, and much more.Enquire Now!