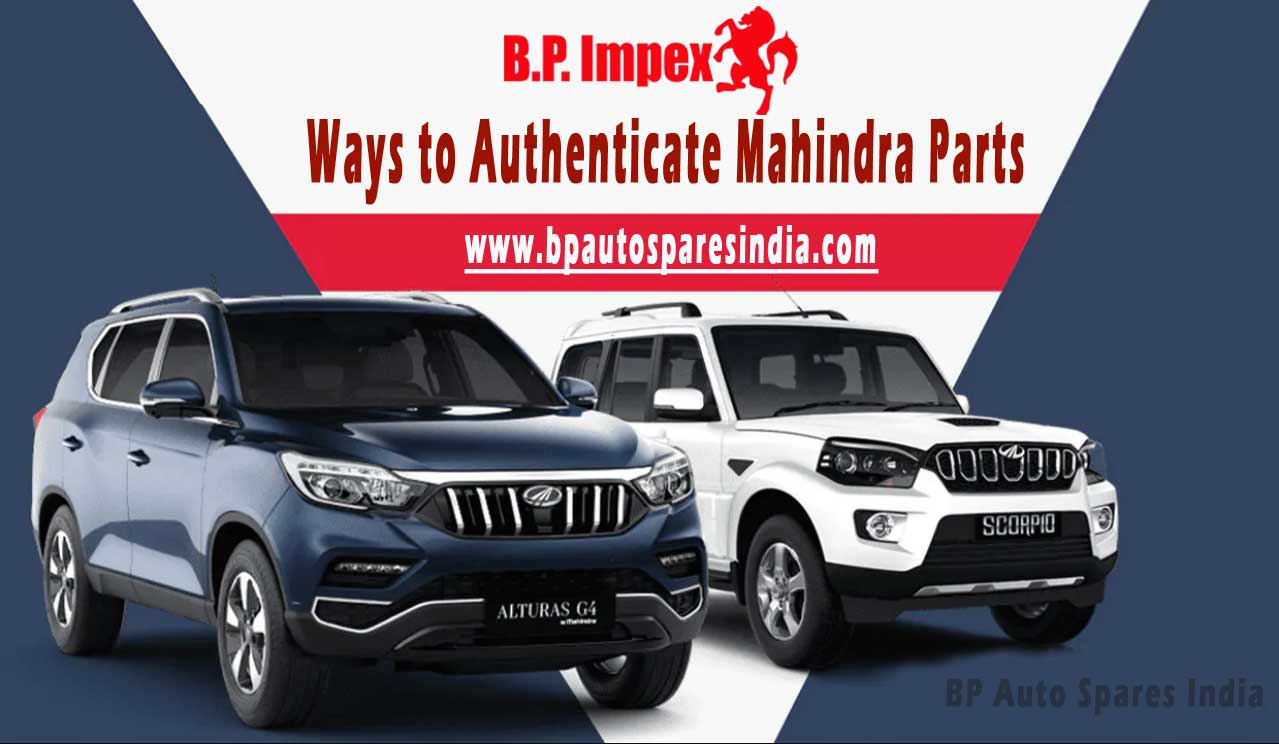 To maintain your vehicle, it's extremely vital to service the car or truck regularly. Regular service and maintenance help keep your vehicle's health and save nature by decreasing the amount of pollution led by an automobile. Replacing damaged parts with new Mahindra Parts can also help in increasing your vehicle's life.
Maintenance of spare parts is important to make the vehicle run as smoothly as the new one. However, how to know the parts you're planning to buy are genuine? As there are several dealers in the market, it can be a little challenging to find a genuine dealer. But it's not impossible!
Here are some pointers to consider when buying parts for your Mahindra vehicle:
Purchase From Authorized Resellers: It's always a better idea to purchase Mahindra Parts from authorized or trusted resellers, both online and offline. Moreover, automotive parts should never be bought from dealers who you know nothing about or are new to the market.
Decide Whether New Or Second-Hand: Several automotive part sellers, both online and offline, sell used car parts. There is no point of buying used parts as they might already be worn-out. So, ensure to check the parts you're planning to buy are new and out of packaging made by the OEM.
Buying Online: If you buy parts for Mahindra online, you must not buy from any and every site out there. As a matter of fact, most eCommerce sites provide genuine parts with a return policy and warranty, but you need to be smart enough to find them. Ensure to find sellers in the market that are trustworthy!
Consider The VIN: The VIN or Vehicle Identification Number is unique and given to each vehicle. If you're searching for Mahindra Spare Parts, knowing the VIN can help in authenticating the parts for exactly the same model you're using.
In conclusion, these tips can help you find genuine parts for Mahindra. It is all on you to follow these practices to ensure the better condition of your car. Your vehicle should be well-maintained and serviced for the safety of the passengers in the car.