Tata motors are surely known as one of the leading developers of automobiles in the country. With time, the company moved to be the top provider in the automotive industry. Today, you can find lots of fake Tata Spare Parts in the market, which is why you should consider the following tips before you buy.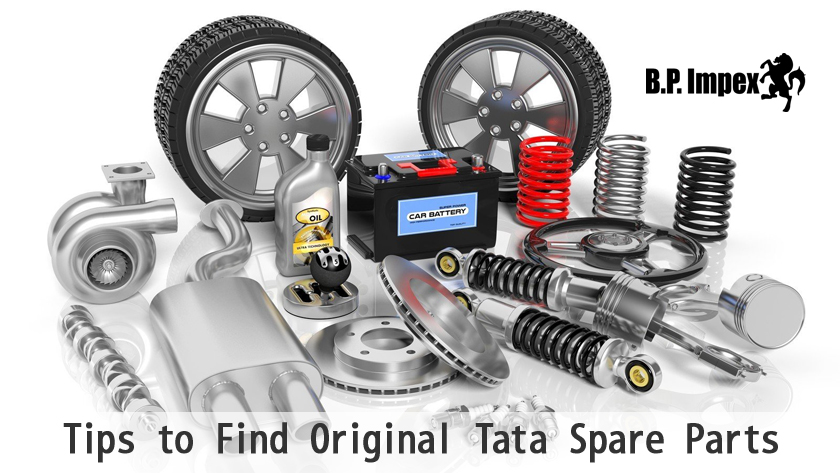 Brand graphics are not similar to the original : All the original manufacturers ensure to follow strict guidelines for their car parts. You can easily tell a fake by checking some significant variations in the logo or graphics to avoid being cheated on. Check out the holographic stickers on your spare parts for tata to ensure the quality.
Check the cost of deliveries : There has been a lot of misunderstanding among customers regarding the deliveries of spare parts. So, customers are usually duped by sites that don't sell genuine or original products when a product is delivered. The customer must understand that not each spare part is charged with convenience or handling deliveries. Know before you finalize the deliveries that you won't always be charged for when placing orders of auto parts.
Inspect the country of origin : Try to always buy Tata Spare Parts that are made in India as much as possible. If a spare part is made in some other country, chances can be it is of lower quality as you can't check the reliability of the product. It can also harm your vehicle in the long run. Get top quality parts that are made within the county that has a Tata plant in it so that you can be sure of the quality, durability and authenticity.
Beware of scams : There are many online sites or platforms that are involved in scamming people with fake products. Thus, to be on the safer side, always look out for the payment gateway you're making the payments. Most importantly, you should also be searching for returns and replacement policy for your products.
While purchasing offline parts is convenient, it surely can't match the time and cost-saving efforts of getting your product delivered via trusted online portals.
Also Read: The best exporters of Tata parts