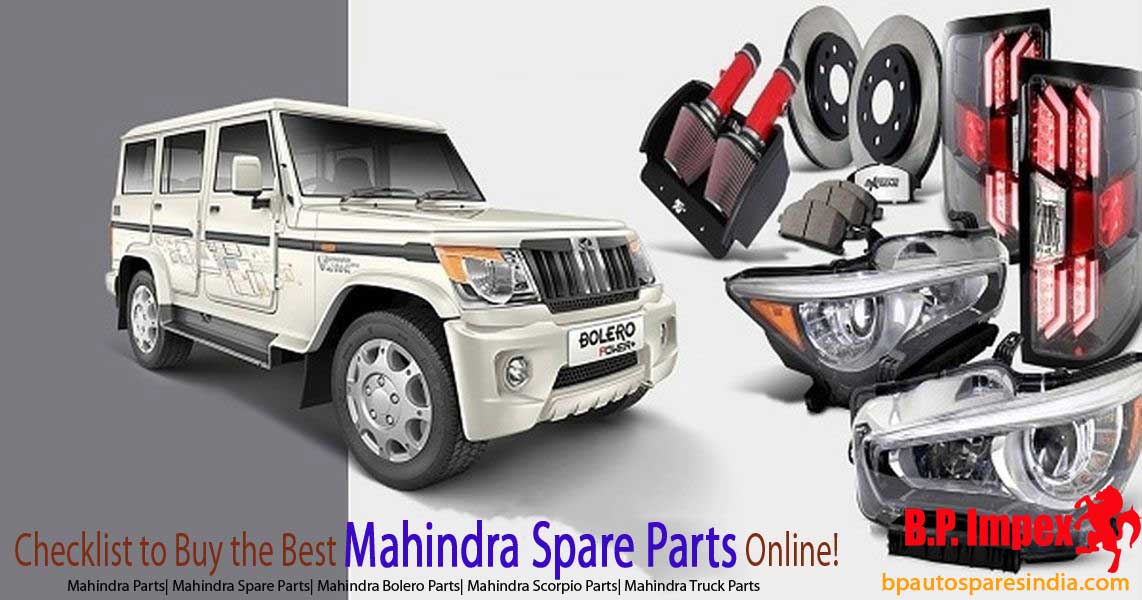 Mahindra is one of the well-known names we hear when talking about vehicles. From highly admired Bolero to Trucks, the company is the manufacturer of all kinds of cars. However, the parts of the original Mahindra vehicle are prone to get worn out.
Some people choose to buy cost-effective model-specific spare parts online. Mahindra spare parts are readilyavailable, are cheap and tested for quality. If you are searching for spare parts online, then below is the checklist of the best Mahindra spare parts-
1. Brake Parts
Brake parts include minor cylinders, brake assy real LT, banjo bolt, dust cap calliper, front cable, converter, wheel cap, wheel but, brake hose, lever, bolt, brake cable, and circlip are readily available online.
2. Engine Parts
Compressor, engine, oil separator and gear drive are some of the few Mahindra spare parts available online.
3. Electrical Parts
Engine parts including clamp, screw, cluster, spindle, registration plate lamp, dust cover, washer, siren, banjo and door lights are all available to you online.
4. Gear Parts
Clutch, washer, lock nut, spring, plate cover, toolbox and idler gear are the gear parts available online.
5. Clutch Parts
Clutch parts available online include clutch cover, nylon pedal, bolt, cylinder, shafts and much more.
6. Other Accessories
Other accessories like tool kits, motors and filters are attainable online.
You don't have to worry if any of the parts mentioned above get lost or worn out. You can quickly get genuine, quality certified and tested Mahindra spare parts online from the comfort of your couch.
There are a few points to keep in mind before you buy spare parts online. The first is you should choose a genuine dealer to buy the spare parts from. The second point is that you must have some basic knowledge of the components used in your vehicle. Lastly, you should check the part you need and must know the model of your car.
Bp Auto Spares India is one of the genuine Mahindra spare parts providers online at lower prices. We assure you of the quality and performance of our Mahindra spare parts. If you are looking for any Mahindra spare parts, find them here!
Read also Why are Mahindra Spare Parts the Best Care for Your Car?