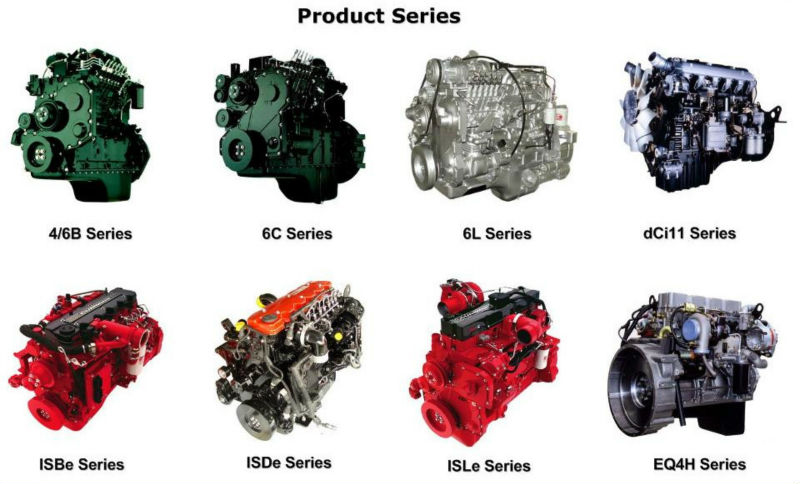 Cummins engines are renowned world over for their supreme efficiency and dependability. There is a Cummins engine for every need and type of vehicle. Listed below are the features of two engines and their spare parts which are widely used in pick-up vehicles:
6.7L Turbo Diesel
This inline 6-cylinder engine delivers great power output along with exceptional towing capacity. It has a capability to produce up to 385 horsepower and 900 pound-feet of torque. It also helps in keeping operating costs at a minimum, thanks to the advanced Selective Catalytic Reduction (SCR) system that makes use of Diesel Exhaust Fluid (DEF). This helps in enhancing the fuel economy by almost 10 percent. It also provides longer oil-change intervals that may go up to 15,000 miles. Then there is the cooling system with high heat-rejection capacity, a high-efficiency fan, dual radiators, dual transmission coolers, and much more, all of which significantly contribute in reducing the operating temperatures and rendering enhanced performance. Finding spare parts for Cummins is simple and easy, as they are readily available with BP Auto Spares India, an eminent auto parts dealer in the country.
5.0L V8 Turbo Diesel
This Turbo Diesel comes equipped with a compacted graphite iron (CGI) cylinder block, forged steel crankshaft, high-strength aluminum alloy heads, and composite valve covers. All these parts together offer great durability and longevity. Then there is the advanced ceramic glow plug system, which aids in diminishing the start time in cold weather conditions. These plugs have been designed to last throughout the life of the engine, and that too without any maintenance. There is also a two-stage fuel filter system, which renders lower fuel-flow restriction. It is fully adept at trapping almost 99 percent of all particles, even those as small as 4 microns. Another unique feature is its capability of near-zero emissions, which is possible owing to the presence of cooled Exhaust Gas Recirculation (EGR), Cummins Emission Solutions Aftertreatment System, Diesel Particulate Filter (DPF), and Selective Catalytic Reduction.
The above-mentioned engines and their spare parts boast of maximum durability and reliability. However, if anyone is on the lookout of Cummins 6bt parts or any other spare parts for Cummins, they may get in touch with BP Auto Spares India.