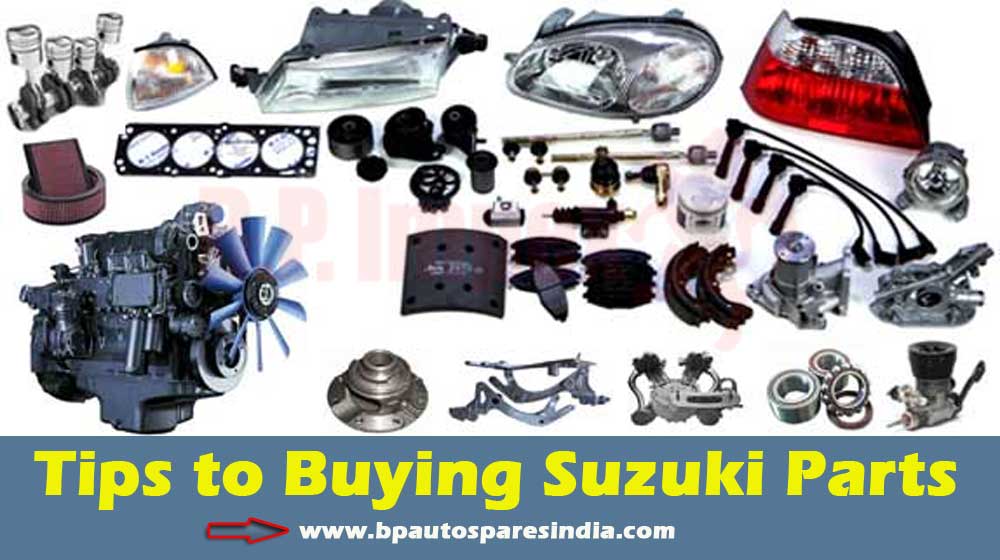 Almost everything today can be purchased online. The same holds true for the Suzuki Parts as well. However, buying your car parts online may not be very straightforward. Here we guide you on how to make an online purchase for your Suzuki Car Parts.
It can be complex to buy car parts online, especially if you are not clear about what you need. If you end up buying a bad quality or the wrong product, then this can cause severe damage to your car.
Here are some key tips that will let you buy car parts online.
What do you want to purchase?
The first thing to do is to understand what exactly it is that you wish to purchase. This will not tempt you into buying more than what you desire.
Research is the key
When you go online, you will be bombarded with millions of options. It is best to do a little bit of research on competitive sites to check on the warranty and the prices.
Look for stores that are offering some promotion
The next step is to browse through the online stores to find those that are offering some discounts and promotions on Suzuki Spare Parts. The authorized dealers have different franchises, and each has its discounts and promotions listed from time to time. These promotions can be easily seen on the homepage of the site. You can grab these promotions to get the best deal on your car part online.
Choose a reputed online store
You should ensure that the online store that you are dealing with is reputed and has a good hold in the market. Check if they have a dedicated customer service team and if they handle refunds and replacements as well. This will let you make an online purchase of your car's spare parts with complete peace of mind.
Conclusion
Buying Suzuki Parts online is no longer a big deal. There are many automobile companies that sell their car parts online. Virtual shopping is a breeze if you know how to spot the right dealer.
Read also Why Should You Invest in Genuine Suzuki Spare Parts?