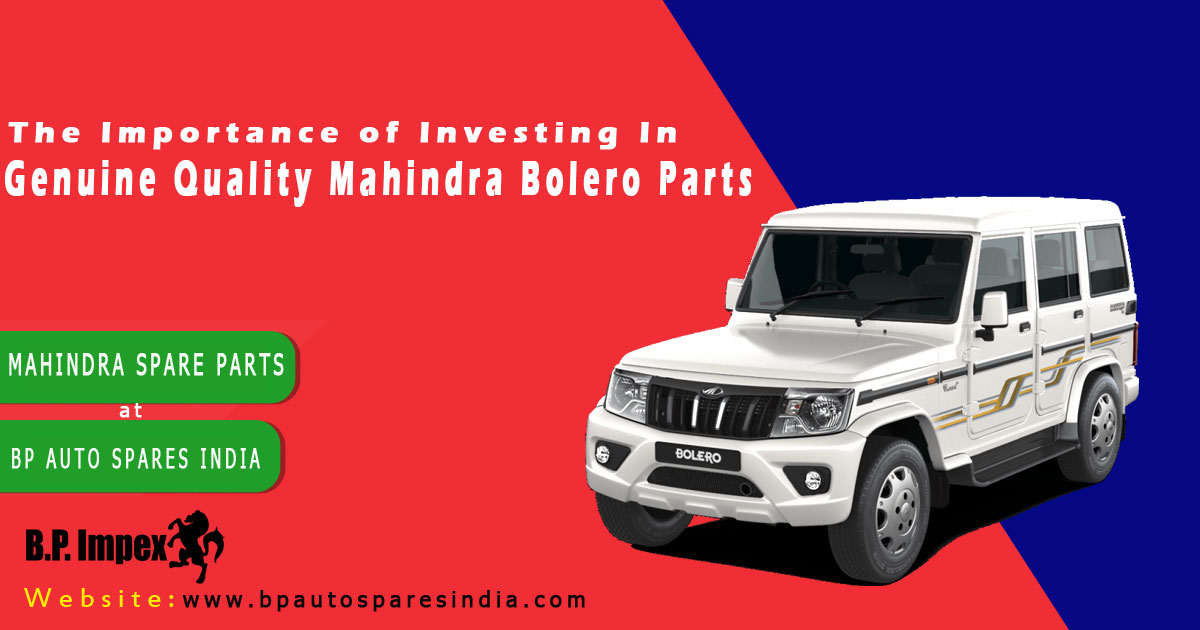 Mahindra offers several SUV vehicles with powerful performance. One of the most widely popular of these is the Mahindra Bolero. With various exceptional models in usage, it is one of the leading SUVs in the automotive industry. During regular maintenance or in case of extreme damage, you will find the need to buy spare parts for the vehicle. In situations like this, it is suitable to stick to a trusted seller of authentic Mahindra Bolero Parts for the safety, reliability and efficiency of your Mahindra vehicle.
Choosing a reliable spare parts seller like BP Auto Spares India can ensure the longevity of your vehicle's life. Here, you can find a broad range of products sold at affordable prices that come with a guarantee of quality. These include but are not limited to:
Air Filters
Clutch Bearing
Car Radiator
Oil Pump Ring
Crank Shaft
Head Lamp
Fuel filter
Oil cooler ring
Clutch plate
There are several advantages that using genuine spare parts can provide you. These include:
Safety Of Operation
Overlooking the safety during the vehicle's operation can have disastrous outcomes. To avoid these, it is best to invest in original quality spare parts that can improve the overall efficiency of the vehicle, while maintaining safety.
Tested And Certified
When you buy Mahindra Bolero Parts from a reliable seller, you get a quality certified product. This can be a great addition to maximize your vehicle's performance. Using counterfeit products can also void the manufacturer's warranty, making you susceptible to more expenses.
Efficiency Of The Vehicle
To ensure compatibility between various parts of your vehicle, you need to choose original quality spare parts. The discordance between the original parts and new counterfeit products may hamper the performance of the vehicle.
Everybody wishes to use what's best for this vehicle. By ensuring that you only use high-quality Mahindra Bolero Parts sourced from a credible supplier, you can keep your SUV running flawlessly for a long time to come. Make sure that you go for a well-established and certified spare part seller of Mahindra parts