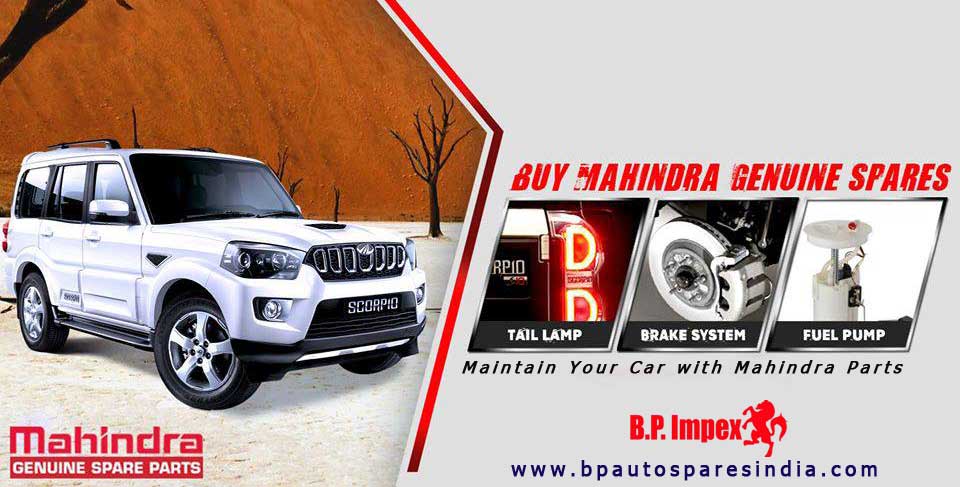 Is your car out of order? If yes, then all you need to do is a tiny component fixation on making it perform better again. It's always feasible to buy Mahindra Parts and fix it by yourself, rather than visiting a mechanic shop to get the job done. However, purchasing an authentic item isn't always budget-friendly, that's why you must maintain your care and keep it in top-notch condition.
Here are some maintenance tips suggested by experts to boost the performance of your Mahindra car:
When it comes to oil for the engine, ensure that you employ top quality oil. If you use top quality oil, the life of the engine becomes longer. Review the light indicator that warns you about the oil level and add fuel if the light is constantly blinking.
Keeping the interiors and exteriors of your Mahindra car is the key. It means cleaning mirrors or glass surfaces with the help of a microfiber cloth.
Before driving your car, do a thorough inspection to see if everything is working in top-notch condition. If not, ensure to search for authentic Mahindra Parts available online.
The tyres of your car also need the same attention as other parts of your car. Ensure that the tyre pressure is perfect as it lasts long and enhances the mileage of your car.
Carefully check all the lights of your car, from headlights to the tail lamps, before you take the car for a drive.
If you want to ensure that the gear shift lasts long, be careful when you shift gears.
Do a regular inspection of the brake, transmission, steering fluid, and coolant as it helps to check for any sort of leakages in your car.
As the battery is an essential part of your car, ensure to keep it dry without any deposit or corrosion. Before you start maintenance of the battery, remember to shut down the engine and other accessories.
To sum it up, maintaining your car from time to time is extremely vital to ensure great performance and durability. If any of the Mahindra Parts have worn out or need replacement, find a trusted dealer who offers authentic and certified parts.