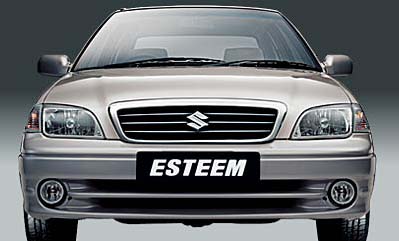 There are many celebrities, including sportspersons, movie stars, and politicians who are fond of cars. They not only love to buy the latest car models, but also admire to drive their coupés. We take a look into the garages of a few of the eminent celebrities of India, to see which cars they own.
Amitabh Bachchan: The 'Shehanshah' of Bollywood is a great admirer of cars and he owns an enviable fleet, including a Rolls Royce Phantom, Bentley Continental GT, Porsche Cayman S, Mercedes E 240, BMW 7 Series, BMW X5, Range Rover, and more.
Shahrukh Khan: The 'Badshah' of Bollywood is also a great car fanatic and he owns a Bentley Continental GT, Rolls Royce Phantom, Mitsubishi Pajero SUV, BMW convertible, and more.
Katrina Kaif: The heartthrob of millions, and ace Bollywood actress, Katrina owns an Audi Q3 and an Audi Q7.
Deepika Padukone: The hot favourite of Bollywood, Deepika Padukone not only loves to drive cars in her movies, but in real life too, she is a great car lover. She owns an Audi Q7 and a Mini Cooper among other cars.
Mukesh Ambani: The owner of Reliance Industries, Mukesh Ambani is among the wealthiest business tycoons of the country. He owns a Mercedes S class, Maybach 62, Mercedes SL500, and many more.
Sachin Tendulkar: The 'God of Cricket', is also a great car admirer. He not only loves to watch F1 car championships, but he is also crazy about self-driving. He is the brand ambassador for BMW, and he owns BMW 7 Series, 730 D, and the BMW 5 Series, M5, M6, X5. He also has in his garage a Nissan GTR, Benz E 63 AMG, Audi Q7, Porsche Boxter, Volvo S80, and more.
Virat Kohli: Indian cricket superstar Virat Kohli is fond of cars too. He is the proud owner of an Audi R8, Renault Duster, Toyota Fortuner, Toyota Liva, and much more.
Irrespective of the car one owns, it is imperative to have a dealer who has a ready supply of car parts. BP Auto Spares India is a reputed dealer with a great client portfolio. They have a ready supply of Suzuki Car Parts, including Suzuki Esteem Parts,  Suzuki Zen Parts, and spares of other cars too.