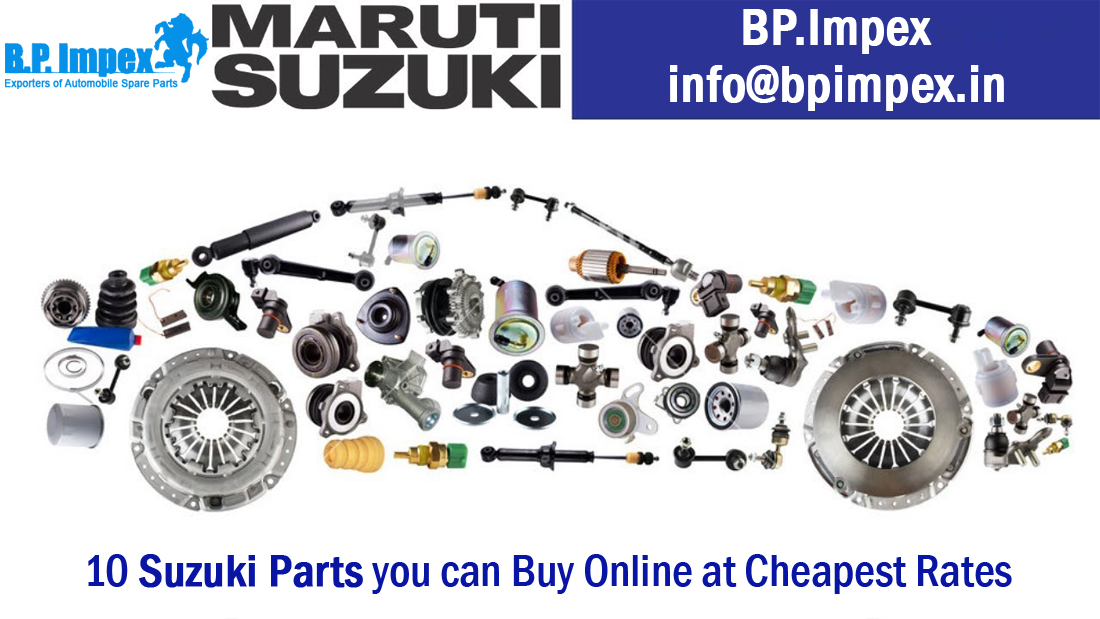 Suzuki is one of the prominent names when it comes to vehicles. Therefore, numerous dealers have a great collection of Suzuki spare parts. Finding a Suzuki car part is not a task anymore. Dealers retain parts of all the Suzuki models that are genuine and satisfactory.
Here is the list of the complete Suzuki Parts that you don't have to worry about if they get lost or torn down. You can buy all these parts at a cheaper rate online.
Brakes are highly prone to get torn down and the replacement is available at a lower price.
Body parts such as panels, holders and grill radiators are also available online at cheaper rates.
Clutch is something that deals the most thrusts and therefore gets ripped. Clutch and parts related to it are kept by almost every dealer.
Electrical Suzuki parts like lamps and switches can also break and the replacements are easily available online.
Engine, the powerhouse of the car, has the most work to do and every part related to it is offered at a minor price.
Steering controls your car and is a crucial part, every dealer has a decent collection of steering parts.
Gear shafts and rings of various Suzuki vehicles are available separately.
Availability of suspension parts is also very inexpensive in the online markets.
Shaft assembly propeller for Suzuki is also obtainable if searched for.
10. Several Pipes and Hoses
Various pipes and hoses involved in the functioning of vehicles are also convenient online.
As the vitality of your vehicle depends on the parts installed in it, these replacements will give your car a new-like feel. These genuine Suzuki parts are held by many dealers so you could get the best of your vehicle.
Bp Auto Spares India is a supplier of genuine, cheap and tested Suzuki spare parts. The company offers a huge variety of parts starting from brakes to engines. You can buy the Suzuki spare part to fix your car back to new. Know about all the available Suzuki spare parts here!