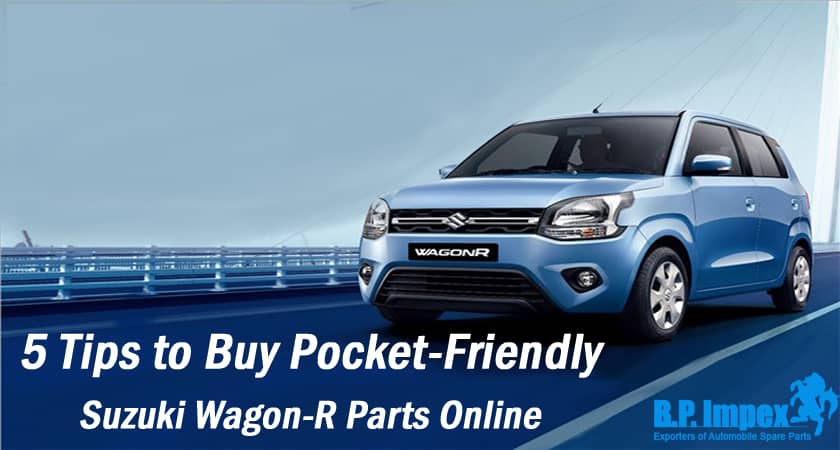 The car craze in India has inclined over years and Wagon R has been the popular choice. The car not only promises relaxation but a quality ride. Some people prefer to get a second-hand Suzuki Wagon R because of the comfort the car promises.
When you get a second-hand car, some of the parts might get ripped and the car demands spare parts. It is not a big deal to get Suzuki Wagon R parts, however, finding pocket-friendly genuine parts might become a task. So, here are the 5 tips that will assist you in getting pocket-friendly parts online.
1. Check before Buying
First thing first, know what you want, search for the model you have and then look for the damaged part. Check your car and note all the points that you need to buy from the vendor.
2. Research Well
Research for the parts that you have finalised to buy. Search for options available offline and know the major details about your car.
3. Compare Various Websites
Do not stick to a single site but research and come up with more websites to buy Suzuki Wagon R parts. Compare the offerings from various websites and you will acquire an understanding of what you should prefer.
4. Check the Website's Reviews
To prevent ending up buying a fake spare part check the website's reviews. You will gain a better understanding when you read the reviews and if the dealer is trusted then go for it. Complete Online Suzuki Parts Catalog
5. Look for Offers
Various dealers propose various seasonal offers so, while you surf on various websites, search for offers as well. If the offer is practical then avail of it.
If you are looking forward to buying Suzuki Wagon R parts then consider these points to get the best parts. With these points in mind, you can get genuine car parts for a cheaper price from the comfort of your home.
Bp Auto Spares India is one of the genuine providers of the Suzuki Wagon R parts online at lower rates. The company is the supplier of the quality checked Wagon R spare parts. Looking for a Suzuki Wagon-R Parts, find it here!