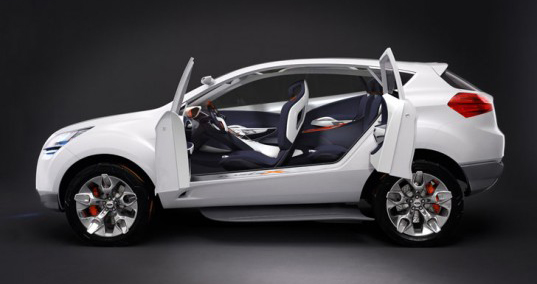 Suzuki is a well-known name in India. The company was established in the year 1982 in Gurgaon, Haryana. Today, the organization produces 1.5 million coupes. The Suzuki 800 is among the most popular cars and it was no less than a revolution. This car greatly contributed to the future of the Indian automobile industry.
We list below some of the best models from the company:
• Wagon-R: Launched in the year 1999, this car is still a hot favourite. It comes with a new 998 cc K10B series mill. The CNG & LPG engines muster 58 bhp at 6200 RPM power and the Petrol mill yields 67 bhp at 6200 RPM. Those who wish to buy Replacement Spares for Suzuki Wagon-R Parts may contact BP Auto Spares India, a reputed dealer. It is a leader in Replacement Spares for Suzuki Cars.
• Suzuki 800: This automobile was launched in the year 1983 by orders of the then Prime Minister Smt. Indira Gandhi. The car ruled the Indian auto industry for 30 years and it is the second longest production vehicle of the country after the Ambassador. Those who wish to purchase Suzuki 800 Spare Parts may contact the above-mentioned supplier.
• Swift: This hatchback was introduced in the year 2005 and the company launched its facelift version in 2014. The vehicle comes with an 1197 cc Petrol mill that churns 83 bhp at 6000 RPM power and a 1248 cc Diesel engine that gives 74 bhp at 4000 RPM. This 5-seater coupe comes with a 5-speed, Manual, FWD gearbox and Replacement Spares for Suzuki Swift Parts are available with the above-mentioned dealer.
• Celerio: This B-segment hatchback was unveiled at the 2014 Auto Expo. The 998 cc CNG & Petrol engines muster 67 bhp at 6000 RPM power. Contact the specialists for Suzuki Celerio Spare Parts.
• Omni: This family car is also a multipurpose vehicle which is used as an ambulance, a courier-delivery vehicle, and much more. The 796 cc LPG mill gives 29 bhp at 4500 RPM power and the 796 cc Petrol engine musters 33 bhp at 5000 RPM power. Though this vehicle has always got mixed reviews, but it is undoubtedly popular among a selected segment.