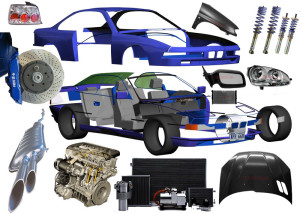 The Indian auto market is growing by the day. There is a host of new players entering the market with new products every year. From hatchbacks to sedans and from SUVs to MUVs, there is a range of cars available to suit the varied temperament of the Indian buyers.
We list below the top 10 cars, based on their sales figures that are the most sought-after in the Indian auto market.
1)  Suzuki Alto: This car tops the list. It is one of the most popular coupés today. It sports good features and comes at an affordable price too. It is a fuel-efficient car. Those who wish to buy Suzuki Alto Parts may contact BP Auto Spares India, a reputed Suzuki Spare Parts dealer.
2)  Suzuki Swift: This is another hot favorite with the Indian buyers. Users of this car may contact the above dealer for Suzuki Swift Parts.
3)  Suzuki DZire: Launched on 26 March 2008, this car is the sedan version of the Swift hatchback. The upgraded version of the car was launched in February this year and is one of the most fuel-efficient cars in the country. Those who require Suzuki Parts, including Suzuki Swift Dzire Parts may contact the above dealer.
4)  Suzuki Wagon-R: The fourth place also goes to Suzuki! The Wagon-R is another admired vehicle. Suzuki Car Parts are available with the above-mentioned dealer.
5)  Hyundai Elite i20: Available in four trim levels – Era, Magna, Sportz and Asta, this model from Hyundai has created a special place in the hearts of the Indians.
6)  Hyundai Grand i10: This is the slightly larger version of the Hyundai i10. Launched in September 2013, this coupé was designed especially for the Asian market.
7)  Mahindra Bolero: This four-wheel drive off-road vehicle is the best-selling model from the house of Mahindra & Mahindra, a leading Indian automobile manufacturing company.
8)  Hyundai Eon: Launched on 1st October 2011, this vehicle gained popularity in a very short period of time.
9)  Honda Amaze: This four-door subcompact vehicle is the sedan version of the Brio model. Launched in the year 2013, this model became a rage in no time.
10)  Suzuki Celerio: The last spot in this list is taken by Celerio, another model from  Suzuki. Though this is not as popular as the other models from the ace manufacturer, but it has given decent profit to the company.
Buyers may contact the above-mentioned dealer for Replacement Spares for Suzuki Cars, including Suzuki SX4 Parts.