The global auto market is booming. With the rise in the disposal income, now buying a car is no more a luxury. In fact, people own more than one coupé per family. From SUVs to MUVs and from hatchbacks to sedans, there is a potpourri of options available for the buyer.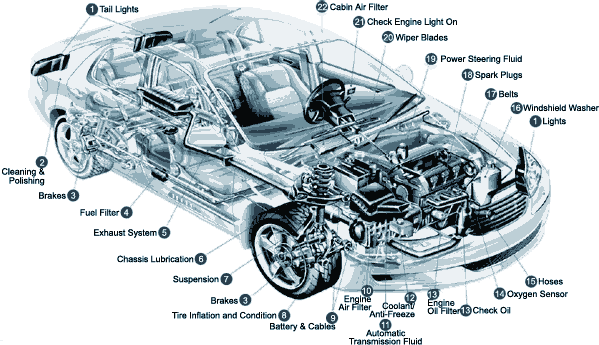 Vans and mini vans are popular too, especially with families. Irrespective of the model they own, car owners may contact BP Auto Spares India, a leading Suzuki Spare Parts dealer. The organization has a ready supply of Suzuki Parts including Suzuki SX4 Parts, Suzuki Alto Parts, Suzuki Swift Parts, Suzuki Swift Dzire Parts, and more.
We take a look at the most popular vans and mini vans available today:
Chrysler Town & Country: Manufactured by Chrysler, this mini van is now in its 5th edition. It was launched in 1989 and still going strong. The mini vans from this manufacturer are well-known the world over.
Dodge Grand Caravan: This model also comes from the house of Chrysler. Introduced in the year 1984, this is still popular among the mini van enthusiasts.
Honda Odyssey: There are two models available – the Honda Odyssey (North America) and the Honda Odyssey (International). While the first is sold exclusively in the USA and Canada, the second is available in Japan and other parts of the world.
Mazda 5: This is a reputed model produced by the Japanese manufacturer Mazda. Launched in 1999, the company has the 3rd generation of the car running at present.
Ford Transit Connect: Introduced in 2002, this compact mini van looks great and assures of a great performance too. A good value for money!
Mercedes-Benz Sprinter:  Built by German manufacturer Daimler AG, the Sprinter is marketed by various auto companies, including Mercedes-Benz. It was introduced in Europe in the year 1995 and it won the award for the 'Van of the Year' too.
Whether you own a van or a mini van or any other car, you may contact the above-mentioned dealer for various spares, including Suzuki Car Parts, Replacement Spares for Suzuki Cars, and more. The organization has a range of quality products.