To keep running your truck, you need to ensure that you replace the truck parts regularly. However, where should you buy the truck parts from? Many vendors sell Mahindra Truck Parts, so how do you choose which one is the best?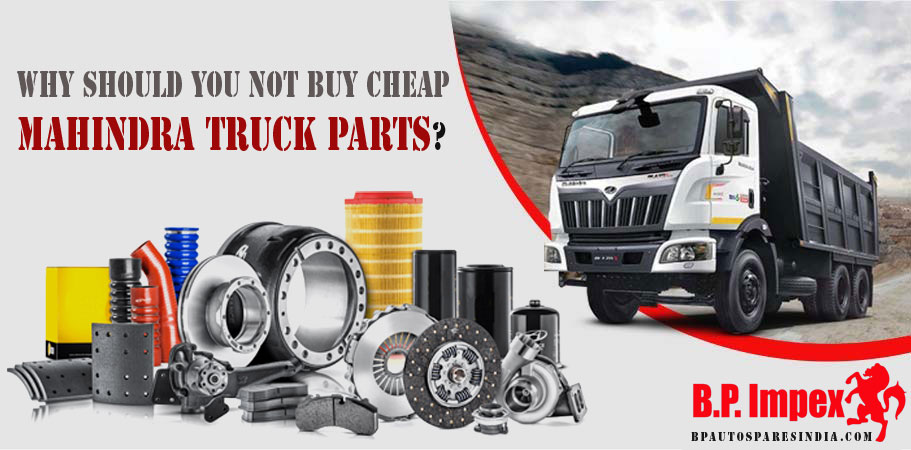 Here are a few top points that you should keep in mind before going ahead and buying a truck part.
Price
Without giving high-quality maintenance to your truck, surely, your heavy-duty truck will go to waste before it reaches its maximum age. You may want to save money on your truck parts which is why many companies and individuals sort through the cheapest options available. However, the cost involved in maintaining these low-quality Mahindra Truck Parts can turn out to be expensive. This could, at times, exceed the amount that you may have paid if you bought a premium quality truck part. Buying from a trusted dealer will ensure that you buy quality truck parts that, even though expensive, will not break down again and again and make you lose lots of money. You can thus choose from the two options. Either go for a cheap variant and use it for the short term. Or you can choose to buy the quality product and save money on maintenance and replacements down the road.
Service
Every vehicle needs service, and this is what will ensure that your truck operates efficiently. Some, however, do not lookout for the truck and do not get it serviced for many months as they think that it is just a waste of time. The high quality and high-priced Mahindra Truck Parts need constant service so that they can work efficiently. However, if you buy cheap parts for your truck, this will need servicing very frequently compared to the high-quality truck parts.
Conclusion
Trucks are utilized to carry and transport heavy goods, making their parts prone to wear and tear. If you wish to enjoy your truck's long-term benefits, you need to care for it and maintain it well.