The most common thing that frustrates any automobile and cargo owner is the need to find and maintain fairly-priced and reliable spare parts for their vehicles. If you have an Iveco cargo, you know it's sustainable, efficient, manoeuvrable and versatile. The vehicle is perfect for city delivery, road cleaning, waste collection, road services and container applications. Most importantly, to maintain high-capacity vehicles like cargo, you need genuine and authentic spare parts. That's why it's vital to invest in quality Iveco Cargo Spare Parts available in the market.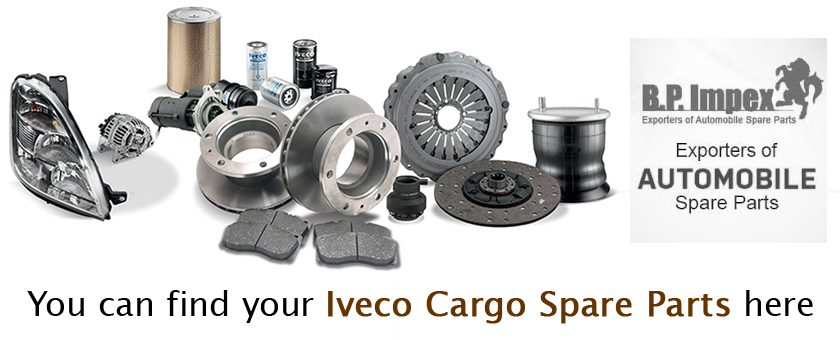 Check out these essential considerations for quality cargo spare parts: 
When you're searching for spare parts, ensure investing in either brand new, certified reconditioned or at least in their original packaging. However, if you buy used or secondhand parts, make sure that these parts are in top-notch condition, thoroughly clean, well-maintained and devoid of any fluid.
Ensure to do thorough research. Going online and searching for whatever you need might sound easy, and it is. However, you must explore through the countless results on your search engine and decide which online store you plan to buy from. Compare the prices, quality, and shipping charges of the same product from different online stores.
It's vital to be familiar with your motor inventory. Recognize and classic your motors based on their conditions. Ensure the availability of Iveco Cargo Spare Parts by stocking them in-house, keeping them on-site or hiring a professional company for industrial spare parts replenishment. 
Almost all spare parts need care, supervision and maintenance, as inactive spare parts are vulnerable to corrosion, rusting, eccentricities, and bearing issues. You must follow all the necessary steps to protect your spare parts from corrosion, re-lubricate bearings from time to time, rotate shafts monthly, and remove dust collected every day to ensure your spare parts function well when you put them to use.
So, if you decide to buy Iveco Cargo Spare Parts, ensure to cross-check your requirements and budget beforehand. There are several trusted sites, but BP Auto Spares India has the most genuine and reliable parts available at affordable prices. Explore their site, and you'll find a perfect spare part to meet your requirement without any hassle.