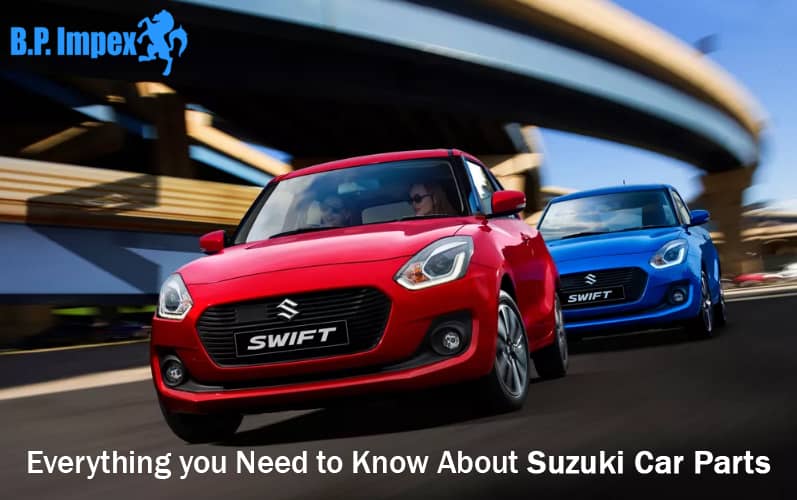 Many Suzuki car owners face the problem of searching for the spare parts of the vehicle. The most challenging part of being a vehicle enthusiast is finding the spare parts of the car. The vehicle's parts might get torn or lost, and then the hardship of searching for genuine spare parts begins.
Unlike other vehicles, it is pretty challenging to find Suzuki car parts. Thus, it's highly likely that you end up getting fake spare parts. Here is the list of points you need to consider before buying spare parts for your Suzuki car.
1. Know Your Vehicle
You need to understand your vehicle to find the best spare parts that fit in the vehicle. You should know the essential components involved in the vehicle's functioning and must know the basic repairs. Not every Suzuki car part requires an exchange, some demands a touch-up, you must know basic repairing to deal with your vehicle when stuck.
2. Ask your Friends for Suggestions
When you search for auto parts vendors, you should take recommendations from your connections. They will help you out with the best places to buy Suzuki car parts. Inquiring will lessen your effort, and you will know some cheap ways to find genuine car parts. Discussing your connections will also broaden your knowledge of the vehicle.
3. Go through the price before buying.
Dealers offer discounts on Suzuki car parts seasonally. So, before you finalise any car parts, check the price of the car part. You can ask your dealer to give some discount or can check for the parts on other websites. This will help you compare the price, and then you can choose the genuine part accordingly.
These are the points that you should know before buying Suzuki car parts. You should have proper knowledge of the vehicle you have, which will help you find the best car parts for your vehicle.
Bp Auto Spares India is an online distributor of various Suzuki spare parts. The spare parts offered are duly checked for the creation and are genuinely true to performance. All the Suzuki car parts are in one place at lower prices, take a look here!