Transit Concrete Mixers from the stable of MAN are by far the best vehicles for transportation of concrete. Construction companies are always on the lookout of vehicles which can offer a quick and reliable means of transporting concrete from the mixing plant to the construction site. In this aspect, MAN vehicles fare extremely well. They have been primarily designed and  manufactured to offer its owners with a superior performance and utmost reliability. For every requirement, there is a vehicle, be it 4×2 chassis or 8×4 chassis. Below is an insight on the 3 variants of these vehicles available from the house of MAN: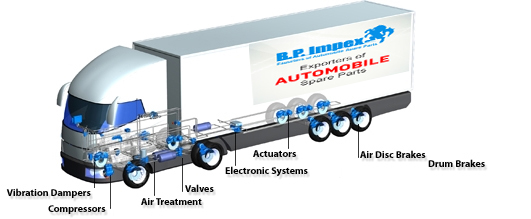 4 CuM Transit Concrete Mixer
Outfitted with a 220 hp BS III engine, this mixer produces a torque of 800 Nm. It also brings on board a 6-speed synchromesh ZF gearbox. Offering a small turning radius along with exceptional gradeability, it is perfectly suitable for hilly regions. Further, it is highly manoeuverable and has a world-class ground clearance. Construction companies need not worry about MAN spare parts of this mixer as these are readily available in BP Auto Spares India, a leading-edge dealer of replacement auto parts.
8 / 10 cum Transit Concrete Mixers
Equipped with a 280 hp BSIII engine producing 1100 Nm of torque, this mixer features inter axle and differential lock for commuting on rough terrains. It also comes with the innovative Engine PTO, the first and one-of-its-kind engine, which offers increased payload capability, higher fuel efficiency, and reduced maintenance costs. With a 9-speed synchromesh gear box with crawler – gear, the vehicle renders excellent gradeability and high ground clearance. Owing to its  heavy duty bogie suspension, it is fully adept at managing the toughest tasks. Further, its lower centre of gravity ensures a stable and safe drive.
Transit Concrete Mixer with a conveyor belt
This mixer is based on a relatively new concept. It provides its owners with the ease of transporting the concrete as well as delivering it up to a height of 12m. Owing to its exceptional capability, it is an ideal vehicle to be made use of at crowded urban sites. It is widely used for concrete, mortar, gravel, and wet screened bulk material.
The superlative performance of these vehicles along with easy availability of MAN spare parts has made these vehicles a must-have for construction companies. Here's A Brief Overview of the Giant Manufacturer MAN Trucks India .