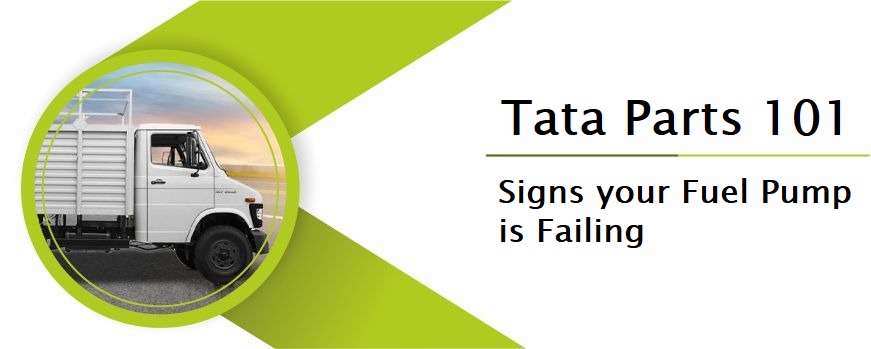 Is your car stumbling and sputtering while on the road? If your answer is yes, then you might be experiencing fuel pump failures. So here we have curated a few symptoms of a bad fuel pump to check if you need a fuel pump replacement.
Fuel Tank Noise
The glaring sign that your damaged fuel pump gives you is by making a loud sound. If you notice that your tata car's engine is making more noise than it usually does, then it is time to order the Tata parts online and get a replacement before further damage to the engine.
Losing Power While Accelerating
When you are trying to accelerate your vehicle from a stop, and you see that the car is often losing power while doing so, then it is certain that the fuel pump is in trouble. Acceleration necessitates more gasoline, putting more strain on your fuel pump. If your pump fails, it may be unable to meet the additional demand, depriving your engine of gasoline as it attempts to accelerate. If your automobile appears to be going to stall when you try to accelerate from a stop, your pump may have to be examined.
3. The Engine doesn't Start                   
If you ignore all the above warnings from your car, then it will eventually fail completely and won't start. It's a hassle when you step out of the home to go somewhere, and the car doesn't start. Though there could be other reasons for the engine's failure. Fuel not reaching your engine due to fuel pump failure could also be a reason. Hence it is important to rule out this scenario from your checklist by replacing your fuel pump from time to time.
Tata is one of the most comfortable and pocket-friendly cars. However, the original parts are prone to get worn and torn out over time. If you wish to keep your Tata cars forever young, then BP Impex is the right choice to purchase Tata parts from. They offer the best quality and genuine spare parts at cost-effective rates. For more details, place an inquiry!
Tata Xenon Spare Parts | Tata Ace Spare Parts | Tata Altroz Spare Parts | Tata Indica Spare Parts | Tata Safari Spare Parts | Tata Sumo Spare Parts |