Mahindra has been around for decades and has proven itself as one of the most popular two-wheeler and truck manufacturers in the world. The brand is widely chosen from other truck brands in European, Asian and Latin American countries and is also a very popular choice in South Korea, Australia and South Africa.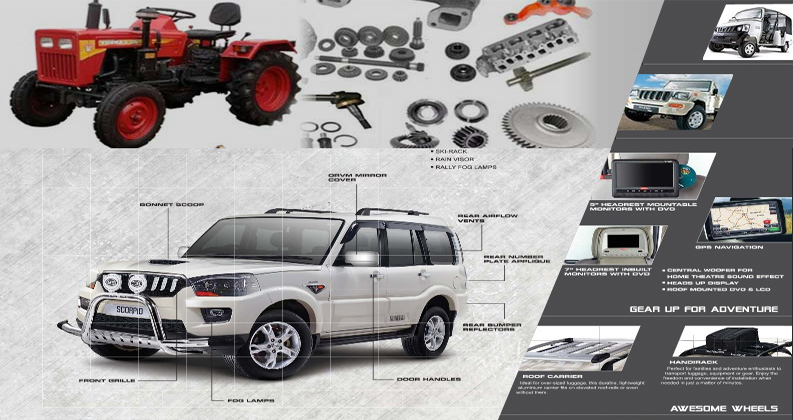 Being in the business for so many years, there are a lot of Mahindra vehicles that are no longer mass produced. These vehicles are still being used by car owners and are still perfectly tuned to work for more years but of course there is a huge possibility of dealing with repairs soon as well. And when repairs are needed, spare parts ordering is not too far behind. Old Mahindra vehicle owners have to deal with car repairs despite the lack of spare parts for their vehicles. They turn to second rate parts or generic spare parts to be able to complete car repairs.
Second rate spare parts lead to…
Generic spare parts will only prematurely wear and tear. It won't last like an all-original spare part and hence your vehicle will only be suffering from more damages and repairs in the future.

Generic spare parts will only cost you more in the future. Yes, generic parts are cheaper than genuine parts but in the end, these will cost you more in repairs and parts replacement as well.

Generic spare parts are not comprehensively covered by warranty. Only genuine parts are covered by Mahindra's generous manufacturer's warranty which means you will get to use your truck or jeep with quality parts for a longer period of time.
Mahindra spare parts ordering
You will now be able to locate spare parts even for old Mahindra models online. Before, it could take you months to have your old Mahindra vehicle fixed in a repair shop or garage. Your repair man would even replace broken spare parts with generic parts since it is very difficult to find genuine ones for your vehicle.
Now that online parts ordering is more popular, all you need to do is to use Mahindra's official parts ordering website to get started. Their parts ordering site has all the spare parts for latest vehicles as well as older models. You can purchase electrical parts, body parts, break parts, clutch parts, suspension parts and other miscellaneous parts for your vehicle.
If you are ever in need of accessories such as floor mats, fog lamps, tyres, sun visors, roof carriers, racing pedals, tool kits, security systems, bull guards, rain visors or bull bars, you may also order these online.
Spare parts ordering made easier
You will simply get utmost peace of mind when you order spare parts online. You can be sure that your parts will last for a long time and are covered by a manufacturer's warranty too. Your car repairs will also be done as soon as possible now that you have your spare parts for your old Mahindra vehicle at hand.