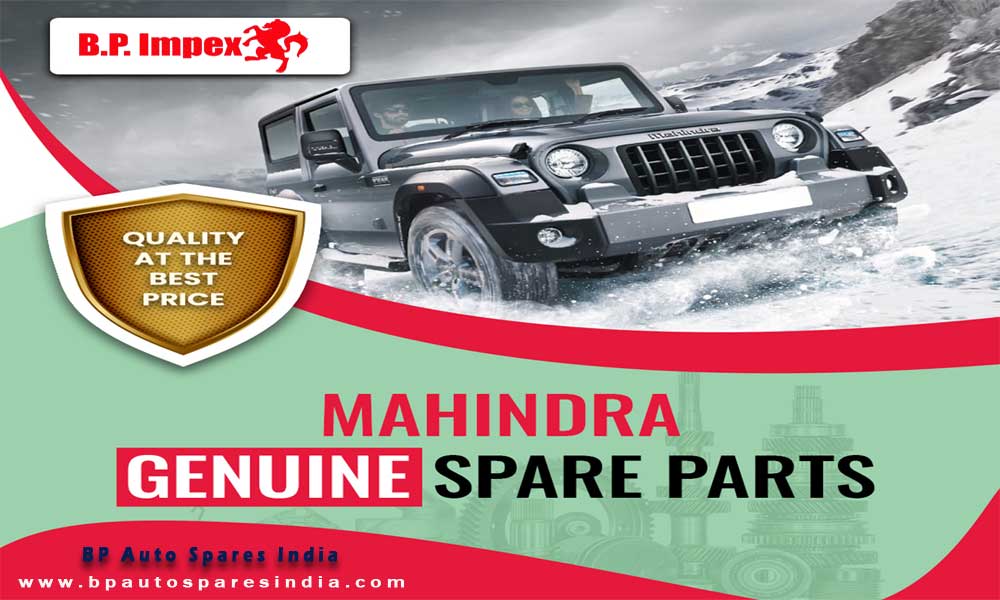 Given the size of the Indian car industry, it has drawn numerous international manufacturers to establish a business here. However, one aspect has brought shame to the rising need — counterfeit replacement parts. Being an aboriginal carmaker and OEM is vulnerable to counterfeit Mahindra Spare Parts concerns.
Moreover, despite the automaker's efforts to combat counterfeit Mahindra Spare Parts, a staggering overall counterfeit industry of Rs. 22,000 crore is too much to handle. However, because non-genuine car parts harm buyers, there are numerous things you can take to guarantee that you are not sold counterfeit products.
Here Are Few Tips To Buy Mahindra Spare Parts
Purchase from Marketplace Sellers
Purchasing Mahindra Spare Parts from authorized resellers, both online and offline, is always a good idea. You should never buy automobile components from dealers you don't know or are new to the market. Authorized car part suppliers offer you authentic spare parts from the OEM and any applicable warranties.
Determine Whether the Item is New or Used
Used vehicle parts are sold by many automotive component sellers, both online and in physical locations. So, before you buy any such components from a local dealer, make sure you're getting a fresh one that came from the OEM's packaging.
Check the Spare Part Component Number
It is critical to double-check the component number. Every automobile spare has a unique component number given by the manufacturer. If you can confirm that the items you got have a legitimate part number specified by the manufacturer, you will have peace of mind that the spare parts you obtained are not counterfeit.
Online Purchasing
If you are looking for Mahindra spare parts online, you should not buy from just any website. In reality, many eCommerce companies provide authentic components with a return policy and warranty, but you must be diligent in your search. Amazon and Flipkart are excellent sites for authentic components. However, not all of the merchants on these marketplaces are reliable.
If you do not get authentic automobile components, you may encounter several of the issues.
On the other hand, BP Auto Parts spares is a high-quality vendor of authentic automotive parts because it concentrates solely on spares. Furthermore, you have the option of checking the parts under the OEM's instructions. Do check it out if you're looking for authentic Mahindra Spare Parts.