When comes the question of technology for progress, the only brand name that can do full justice, is Ashok Leyland Vehicles International Operations. Be it long haul or distribution, construction or mining, Leyland trucks keep the wheels of the economy moving. The wide array of configurations and applications it offers is enough to meet the expectations of various businesses & industries. Here is a list of vehicles that assist in the overall advancement of the country: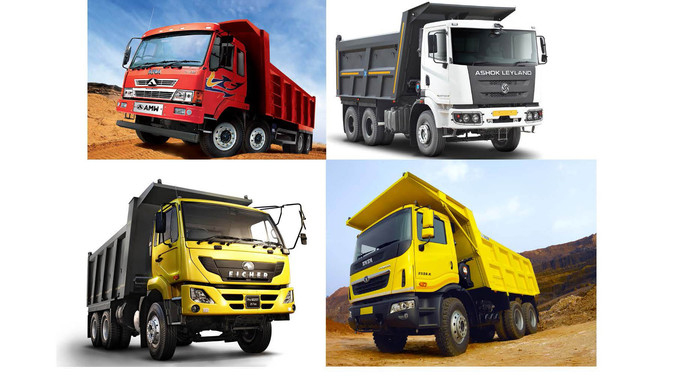 The light weighted Leyland Dost
The Leyland group has gifted the Indian market with its new Dost LCV model which is available in three models, namely, Dost LE, LS, and LX respectively. This vehicle has the ability of producing a peak power of 58bhp and peak torque of 157.5nm. It contains three 1.5 liter cylinder turbocharged diesel motors. When compared with other vehicles, it is not only light weighted having the capacity to transport 1.25 tones of load with ease, but also helps in increasing fuel efficiency.
The tough U-2523T Tipper
This particular vehicle is designed to meet the high demands of production in mines. It comes outfitted with a high torque & fuel efficient H series common rail fuel injection system (CRS) engine. Added to it, is a 9 speed gear box and heavy duty bogie suspension. The maximum speed it offers in the top gear is 80kmph and maximum grade ability is 46.3. The exhaust brake, lamp in the engine compartment, and water prolog connectors for electronic gadgets, makes driving very convenient.
The special Stallion 4X4MK
Leyland is also a pioneer in manufacturing special transport solutions for Indian army forces. The Stallion 4X4MK is powered by a 6 cylinder turbocharged intercooled engine giving a maximum speed of 82kmph and grade ability of 60%. It comes equipped with a power assisted steering RH and hydraulic singe plate dry clutch. The tanker is of 5kl and the vehicle offers a payload of 5T. This power house is all set to increase the effectiveness of India's Armed forces, thereby helping them scale up their performances.
These vehicles have been for long contributing in a myriad ways towards the economic progress of the country. Any truck/bus owner in need of buying Leyland Spare parts may buy them from the biggest dealers of Leyland parts, BP Auto Spares India. Here's a Sneak-Peek on the Technical Features of Trucks by Ashok Leyland.