With a grand design which offers great mileage, low maintenance costs; smooth suspension as well as low NVH the Mahindra Tourister range of vehicles is in a class of its own. With a rugged chassis in addition to a tough rear And front axle assembly that offers durability, a spacious and comfortable interior that offers pleasant and memorable journey experiences to passengers, the vehicle is fitted with the best Mahindra parts, making it one of a kind.
To ensure the comfort of the driver is well taken care of, the buses come with an adjustable steering together with a cable-type gearshift and a shorter gear. In addition, the CNG and CRDe engines offer high fuel efficiency, which is a big boon for the bus owner.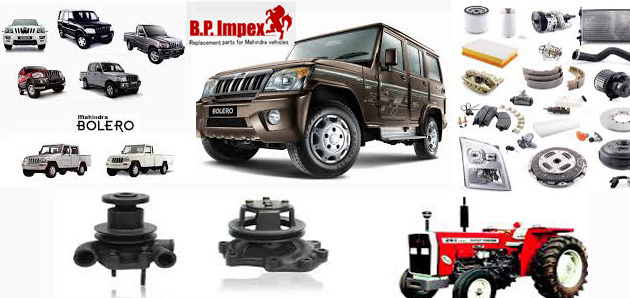 There are four main types of vehicles manufactured in the house of Mahindra and Mahindra. They are:
    1. Tourister Excelo
This type of bus is meant to carry school children. This school bus comes with an array of features customized for the highest safety as well as comfort of the young citizens, including; low vibration, noise as well as harshness levels. For the comfort of the owners or drivers, the bus offers perks such as better pulling power, better pick up attributed to the CRDe technology and an efficient fuel combustion which allows less fuel wastage as well as emissions.
    2. Tourister Cosmo
This type comes in variants of 16, 25, 32 as well as 40-seater buses. The Cosmo Bus scores highly when it comes to low maintenance costs, styling, low noise levels, build quality and fuel efficiency. Other outstanding Mahindra parts include sliding type battery tray, round headlamps, sports kits carrier (for school buses only), air breaks, metal bag racks under the seats, bigger grab handles, two emergency exits, an adjustable 4-way driver seat, first aid kit, heavy duty window guard rails, vibrant seat upholstery, fire extinguisher, big windshield, full length foot step, anti-skid vinyl flooring and more.
    3. Tourister CNG
The Touristor CNG comes with a 2.6L CNG engine, which produces 70 HP of power as well as 179 Nm torque. Its outstanding features include a high level of comfort, reliability, safety and fuel efficiency. Besides that, the school buses are usually equipped with extra amenities like a speaker and notice board for posting news and supervision, child sized steps, buzzer switch for signaling stop requests, no-skid vinyl flooring, exciting and playful interiors and more.
    4. Tourister CRDe
This type comes with two options of 16 and 25-seaters. The outstanding advantages of the Tourister CRDe include low NVH levels, a quiet drive and reduced costs. Besides that, it also accords the driver the luxury of enhanced pick p and pulling power. The vehicle comes equipped with a 2.6L CRD engine and generates a peak power of 80 HP at 3200 RPM plus torque of 205 Nm. The vehicle also spots some of the best Mahindra parts as it is fitted with hydraulic vacuum aided dual circuit breaks with TMC and autoadjstor , for safety purposes.