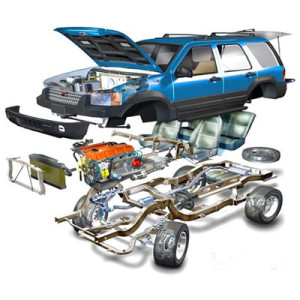 Tata Motors is a leading Indian automobile manufacturing company. It is a subsidiary of the renowned Tata Group, which was founded in the year 1868 by Jamsetji Tata. With its headquarters in India, the group comprises of over 100 companies. It extends its services to over 150 countries and has operations in more than 100 countries.
Tata Motors forms an integral part of the group and it contributes largely to its sales and profit figures. It is a leader in both the commercial and passenger car segments and it produces a range of award winning automobiles, including utility vehicles, compact, & midsize cars.
The company was founded in the year 1945 and today it boasts of staff strength of above 60,000. The first vehicle from the company had hit the Indian roads in the year 1954 and since then, more than 8 million vehicles are plying on the Indian streets.
The company has manufacturing factories in various parts of the country, including Jamshedpur in Jharkhand, Lucknow in Uttar Pradesh, Pune in Maharashtra, Pantnagar in Uttarakhand, Dharwad in Karnataka, and Sanand in Gujarat. The company had joined hands with the automobile giant Fiat in the year 2005 and they together had set up a manufacturing unit in Ranjangaon in Maharashtra to manufacture individual cars from both the companies, as well as power trains for Fiat.
In the year 2004, the company got enlisted with the New York Stock Exchange and gained recognition as an international automobile company. The organization has its subsidiaries and associates in various parts of the world, including countries such as the UK, South Africa, Indonesia, Korea, Thailand, and more. Since, the year 1961, it has been exporting its products to Europe, South Asia, South-East Asia, Africa, South America, Russia, and other parts of the world.
Today, it is among the most favoured car manufacturers of the country. Those who own a car produced by the company and are on the lookout for a Tata Parts dealer may contact BP Auto Spares India. The organization is a leading Tata Spare Parts provider and has a range of products, including Tata Indigo Parts, Tata Telcoline Parts, Tata Indica Parts, TATA 713 Parts, Tata 1518 Parts, and For  more spare parts click at link : http://goo.gl/mIOW4z