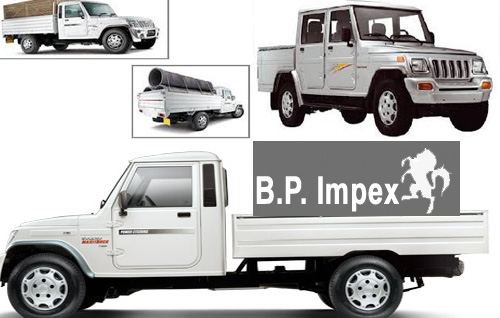 Mahindra offer a wide array of pick-up vehicles for cargo transportation requirements. Loaded with the latest and efficient engine technology, these vehicles are capable of rendering great performance even on the roughest of terrain. What's more, these vans and trucks also flaunt stylish and exquisite exteriors and interiors. Below is an insight on three of the most popular products from the manufacturing giant:
Mahindra Bolero Maxi Truck & Maxi Truck Plus
Outfitted with an uber-strong chassis, power steering facility, chic interiors, and a flat-bed cargo box, the Bolero Maxi Truck and Bolero Maxi Truck Plus surprise with their impressive performance. The difference between both the variants is that the latter has a larger loading area and is capable to bear a higher pay load limit.  Other features include elegant headlamps, aesthetically designed dashboard, generous cabin space, ergonomic fabric seats, and much more.
Mahindra Bolero Camper
This multi-utility pick up vehicle boasts of stylish exteriors, comfortable upholstery, premium cabin with twin row seats, and 9-inch hydraulic booster brakes. Available in three variants – Gold, DI, and Huber, the Bolero Camper generates a torque of 176 Nm. It also comes equipped with a powerful diesel engine, excellent instrument panel, well-placed air vents, low side steps, air-conditioning system(for Gold only), 2-wheel & 4-wheel driveline options, 4/5 speed manual transmission, and much more.
Mahindra Bolero Pik-Up
Launched in the year 2003, the Mahindra Bolero Pik-Up comes loaded with a fuel-efficient 62 bhp 2.5-litre diesel engine, power steering system, 4-speed manual transmission, LCRV enabled safety brakes, and other amazing features. Further, it also possesses a flat-bed cargo box which can open on all sides, thus making it easier to load stuff. It produces a torque of 180 Nm and a mileage of 12 kmpl on city roads and 14 kmpl on highways.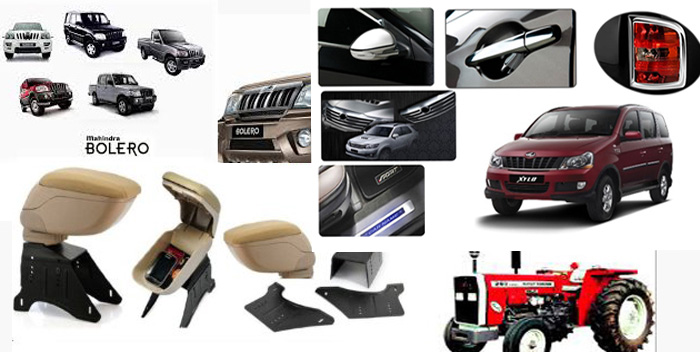 Organizations who are using pick-up vans from Mahindra, a Brand India Trusts, may get in touch with BP Auto Spares India for their requirement of Mahindra Parts. This company also has a diverse range of Mahindra Truck Parts, Mahindra Scorpio Parts, Mahindra Bolero Parts, and several other Mahindra spare parts.