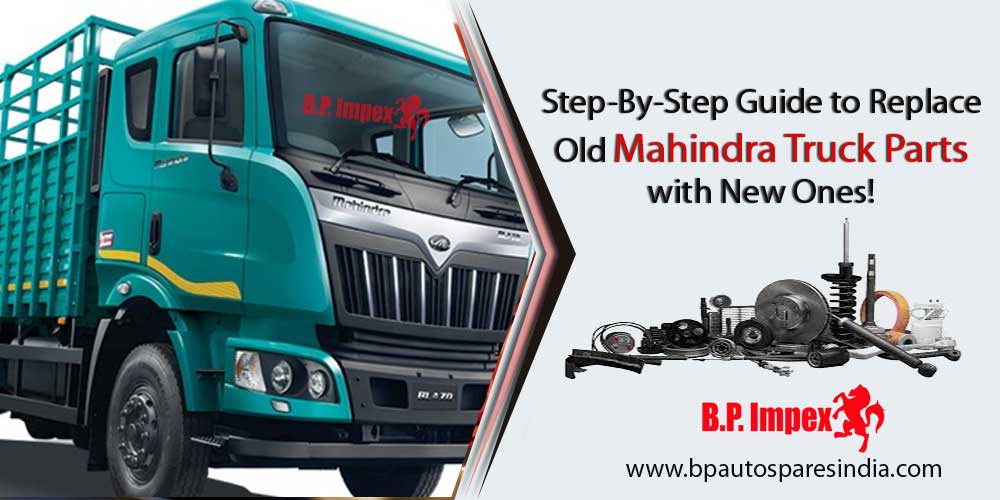 Replacing your old MAHINDRA TRUCK PARTS with new ones comprises of a few steps. For successful restoration of your vehicle follow the steps below-
Step 1: Organising New Parts And Removing The Old Ones
First and foremost, understand what parts are needed for the process and organist them to ensure nothing is amiss. Then, start removing the old parts. In doing so, make sure you place each part in a labelled box or are. In addition to this, keeping all the screws, bolts, and small pieces intact is also vital.
Step 2: Identification Of The Problem And Rectifying
Once you have all your Mahindra truck parts to be installed in place, start identifying which part of the vehicle the problem is in. surface level damage that can be easily fixed is usually in the hood, trunk, or panels. Some vehicles, however, may have more extensive damage that need in depth observation to figure out a solution.
Step 3: Repairing The Truck Bed
A lot of trucks have a rusted bed, and it must be replaced. Usually, the rusted areas are cut, a rust inhibitor is installed, and a new coat of paint and primer is applied. In cases where the vehicle is more damaged, it may need blasting down the frame entirely.
Step 4: Part Replacement And Repainting
Finally, once you have taken all the above mentioned preliminary steps, you can get down to replacing the parts and repainting them. In most cases, the wiring harness, headliners, cab glass, front grille, brakes, door handles are replaced. However, there is no standard list of which parts need to be replaced, it all depends on the condition of the vehicle. In some instances, you may even be able to use the original part. After the replacement is complete, sand the truck to get rid of all the paint, and then apply a coat of primer and paint.
You can replace Mahindra Spare Parts by yourself in some cases. However, in cases of extreme damage, it needs proper restoration. Contact your nearest Mahindra service center and get your truck in good health as soon as possible!
Also Read What Should You Consider Before Buying Mahindra Parts Online?