Ashok Leyland is an ace automobile manufacturing company. Headquartered in Chennai in Tamil Nadu, the company was established in the year 1948. The organization is among the country's leading commercial vehicle manufacturer and the 4th largest globally to produce buses. It is also the 16th largest producer of trucks in the world.
The organization has manufacturing plants at Ennore (for trucks, buses, engines, & axles), Hosur (for power units, trucks, & special vehicles), Alwar (for buses), Bhandara (for gearbox units), Pantnagar (for new generation platforms and cabs), and Sengadu Village (for defence systems). It also has units in Europe and the Middle East.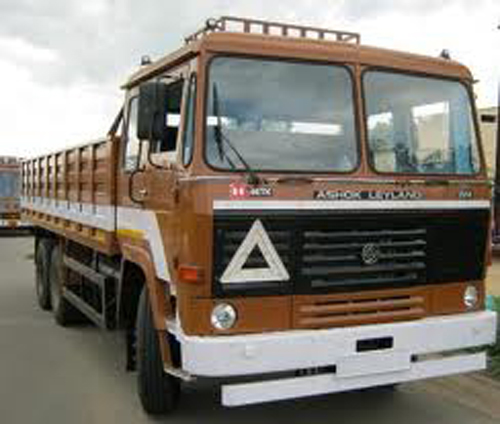 Some of the long haul vehicles produced by the organization include:
Ashok Leyland 2516 il: Used for carrying loads, especially at construction sites, this vehicle gives a maximum speed of 79 KMPH, giving a maximum power of 160hp at 2400 rpm and a peak torque of 550 Nm at 1500 – 1700 rpm.
Ashok Leyland 2516 il/1: Used as a refuelled and for carrying marbles, stones, and more, this model comes with an H Series 6ETI3K mill which is turbocharged with inline FIP.
Ashok Leyland 2516XL: Mainly used by logistic companies, the vehicle musters 160hp at 2400 rpm and gives a peak torque of 550 Nm at 1500 – 1700 rpm.
Ashok Leyland 2523: This model is popular as a container and promises a maximum speed of 94 KMPH.
Ashok Leyland 2523/1: Used as Drill Rigs and Boom Pumps this is a sturdy truck delivering a maximum speed of 80 KMPH.
Ashok Leyland 3116 il: Used to carry market load, cement, parcels, & white goods, this vehicle guarantees a maximum speed of 74 KMPH and musters 160 hp at 2400 rpm. It yields a peak torque of 550 Nm at 1500 – 1700 rpm.
The other notable models from the organization include Ashok Leyland 3116 XL, Ashok Leyland 3118il, Ashok Leyland 3118il, Super Ashok Leyland 3120 – 8×2, Ashok Leyland 3123 XL, Ashok Leyland 3718 il, and more.
Those who wish to buy Leyland Parts may contact BP Auto Spares India. The organization is a leading supplier of Leyland Spare Parts as well as spares of other vehicles. They have a ready supply of a range of spares, including Iveco Cargo Parts.