Ashok Leyland is the undisputed king of the Indian highways. Trucks and buses made by the company ply on every highway in the country. However, it is the Light Commercial Vehicle (LCV) by the carmaker, which deserves a special mention, owing to its massive popularity in the auto market. Below is a sneak peek on some of the features of Dost, the renowned LCV by Leyland.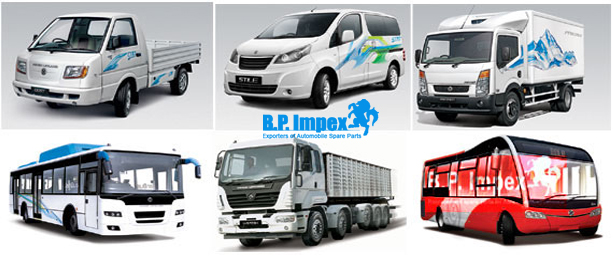 Comfortable & Spacious
The Dost is a true friend, not only to the owner who has made a wise investment in the form of this LCV, but also to the driver. Driving a pick-up van all day long is not the most pleasant of experiences. In fact, drivers of most other vehicles in the segment are often plagued with fatigue. But that is not the case with the Dost. The driver's cabin in the van is as comfortable as it gets. The adjustable driver seats with back rest are quite cozy. The air-conditioning vents coupled with the user-friendly dashboard in dual tone add to the luxurious experience.
Excellent Performance
Performance-wise, the Dost has very few competitors. The 1.5 litre, three cylinder TDCR engine provides a smooth driving experience, which is further enhanced by the synchromesh five speed gearbox. This ensures a bump-free ride through rough terrains. With a turning radius of just 4.8 meters and a loading capacity of 1.25 tons, this vehicle is ideal for both congested city streets and narrow & bumpy village roads. Braking is an important aspect of all commercial vehicles and the Dost achieves near perfect scores in that too with its LSPV (load sensing proportioning valve) braking system. The safety features of the vehicle are also worth mentioning, which include ELR seat belts, tubeless tyres, and front impact absorption bars.
All in all, the Dost is a complete package. Exceptional comfort, a good driving experience, and impressive fuel economy are what make the pick-up van so popular in the country. The longevity of the vehicle is particularly commendable. However, in the case of a breakdown, genuine Leyland spare parts and other Leyland parts can always be procured from BP Auto Spares India, a reliable auto parts dealer. Here's some information on Ready-to-Use Light Commercial Vehicles from the House of Leyland.