Based on the specific requirements, enterprises make use of various types of vehicle combinations for carrying cargo, such as, tractor-trailer, semi-truck, semi-trailer, 18-wheeler, and many more. While the semi-truck consists of the engine, the semi-trailer only comprises wheels and is responsible for carrying the cargo. Semi-trailers are often attached to a tractor or truck unit. The biggest advantage of using a semi-trailer is that it can be coupled and detached easily. Listed below are a few popular semi-trailer combinations available from the house of MAN Trucks: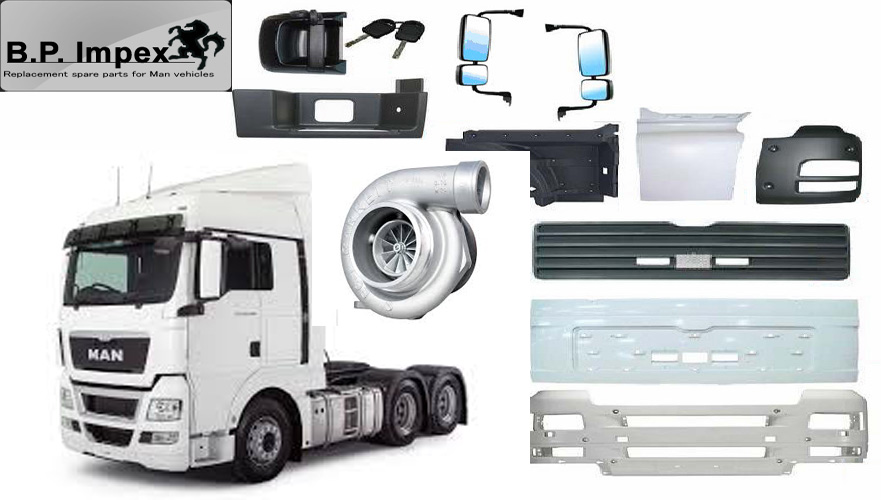 The small and compact semitrailers for City
With a short wheelbase and low top edge of frame, the MAN TGM and MAN TGL are super comfortable and economical. Further, they also offer high loading capacity, low access heights, and a massive door opening angle. In terms of safety, both the variants render an electronic stability program, lane guard system, emergency brake assist, mirror concept for optimum viewing, xenon headlights for bright road illumination, efficient break management, and other innovative safety systems for the driver.
The sturdy semitrailer for maximum payload
Robust and rigid, the MAN TGS is often revered as the payload giant. Produced from sturdy and fine-grained steel, this vehicle boasts of light-weight construction, GPS-controlled cruise control, excellent fuel efficiency, powerful engine, and enhanced aerodynamics. Ranging from two to four-axles, this vehicle is fully capable of catering to the requirements in drinks logistics, waste disposal, and fire brigade. Further, it can also offer transport facilities for refrigerated products, timber, or hazardous materials.
The semitrailer for maximum efficiency
Bragging of the highest loading capacity, enormous engine power, and fantastic off-road capability, this vehicle is perfect for heavy duty transport. The two most unique features include the Efficient cruise system which allows the driver to recognize inclines as well as downhill routes, and the TipMatic, a 12-speed shift system, which aids in lesser diesel consumption.
Those on the lookout for MAN parts may contact BP Auto Spares India, a dealer in MAN spare parts. It also has a wide variety of MAN truck parts. Here's All You Want to Know about Technical Specifications of MAN Cargo Range.