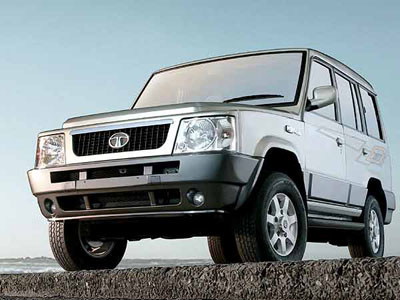 Buying a used car can be a tough task, but keeping a few simple things in mind during a vehicle check-up will help you a lot in finding the right seller and the right vehicle. Your dream of owning a second hand car is just a few steps away.
Initial Research
Perhaps, the most difficult decisions while thinking of buying a used car is deciding what model or make you actually want.
Analyse your needs properly and determine which type of car you actually need for your daily life like a compact, a sedan, SUV or MPV, etc.
Find out a source which seems to be the most reliable for buying a used car: online, local 2nd hand dealers or certified sellers of used cars.
Figure out how to get your potential car financed. Most local dealers will insist on a cash or cheque/ demand draft payment upfront. Certified used-car dealers on the other hand, have several tie-ups with banks that can easily help you get a loan.
Things to Keep in Mind
Look at the car's history and its service and ownership records.
Avoid any cars that have had multiple owners since a frequent change-of-hands might mean there is some underlying issue with the vehicle which prompted each owner to sell it.
Avoid any cars which have had very big insurance claims in their name, they might be an accident prone vehicle or a car that was destroyed in floods or torrential rains.
Look for the most unpopular cars since their resale value is very less.
Avoid cars which have been discontinued since procuring spare parts or aftersales support for such cars will be very tough.
Observing the car in broad daylight, check out its exterior finish and try to spot any signs of damage or repainted parts.
Take the car for a test drive in order to judge the condition it is in. Any rattles and noises will possibly show that it has been put through very rough usage.
Checking its sales invoice, insurance, clearance and vehicle registration papers.
Beware of a tampered odometer. Tally its reading with past service recordsto find out if it was tampered out or not.
Finalizing the Deal
Insist on a duplicate key and make sure the previous owner doesn't possess any other set of keys to the car.
Make sure to transfer the insurance in 'your name' to avoid any legal issues in case of any theft or accident of the vehicle.
Finding such a deal can turn out to be a tough especially if you're not careful. You might end up regretting the decision. Following these simple rules will surely land you a great deal on the car you always wanted to own.
Once you buy a used car, you will surely need to remove the old and worn out spare parts in it. Contact Suzuki A-Star Parts India, for all your spare parts needs. They are highly reputed dealers of car and truck parts in India and abroad. They currently have a huge supply of Tata Parts including Tata Spare Parts. They stock various truck parts like Tata Telcoline Parts, Tata 1518 Parts and TATA 713 Parts.
They also stock TATA car parts like Tata Indigo Parts and REPLACEMENT SPARES FOR Suzuki ALTO PARTS. If you need parts for other vehicles such as cars and trucks of other brands, you will find them here too.