The small Japanese automaker Suzuki recently quit the American automobile market. The company is known for making durable SUVs and compact cars. However, even after Suzuki left, several of its SVs and cars can still be seen on American roads. They are still available in used-cars shops despite the brand having left the U.S. market earlier. In such a case, the questions that might be ringing in the minds of those interested in buying used Suzuki cars are: Can I get the Suzuki spare parts? Is it even worth the risk? Find out.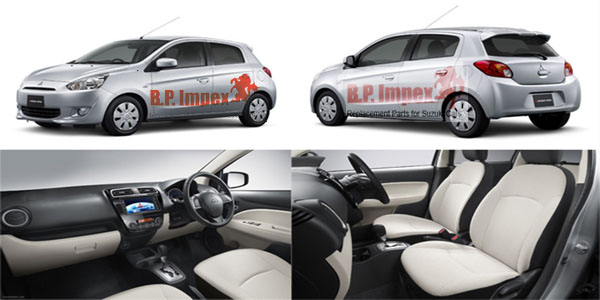 Many Suzuki vehicle owners or potential buyers of the used cars in America have been worried about whether they can easily access service for their vehicles, since the company pulled out. Currently, as things stand, it is absolutely possible. When the Japanese company quit the U.S. market, it issued a statement that confirmed its intent to continue making Suzuki parts for a reasonable length of time after the warranty period. Therefore, there is no doubt that the spare parts are still available, even for those cars that might be out of warranty.
So, where can one get his or her Suzuki vehicle serviced in America? If your car is still under warranty, you might have to make a call to Suzuki's customer service desk and find out where their closest service center can be located. Since Suzuki is still a main player in the world of water crafts and all-terrain vehicles, their service center might be closer than you may think.
However, the future of Suzuki in the U.S. is definitely vague. The company will at some point in time stop distributing its car parts to its U.S. service centers. This will make it a bit difficult for Suzuki owners to service their cars, which is true even for automobiles that still exist in the American automobile market. They usually stop making parts for their vehicles after a while. Therefore, the car owners and mechanics are left with no option but to check the auto parts stores, internet suppliers or aftermarket suppliers, to get Suzuki parts when the manufacturers may no longer stock them. However, the truth is; service for the Suzuki cars in the U.S. won't be a problem for a long time to come.
After having the needed information, and knowing that it will not be difficult to get service, it is now time to evaluate the possibility of getting a discounted price while buying a second-hand Suzuki car in America. Though, the undisputed fact is that, used values might have already been factored to account for the company's bankruptcy. This will only mean that the effect the company's bankruptcy had on values is likely to have been already adjusted into the used car's price.
 However, the good news is that, most used Suzuki cars can be an outstanding choice for people who might have interest in used cars or SUVs and they will not have to worry so much about getting the Suzuki parts or the cars' depreciating values.