Mahindra has been leading the SUV market in India for more than a decade. This has been largely possible because of their two top-selling cars, Scorpio and Bolero. Both these vehicles made their debut in the first decade of the twentieth century. Since then, they have been ruling the auto market, with some upgrades from time to time. Here is a brief overview of both the cars that have captivated the hearts of Indians for so long.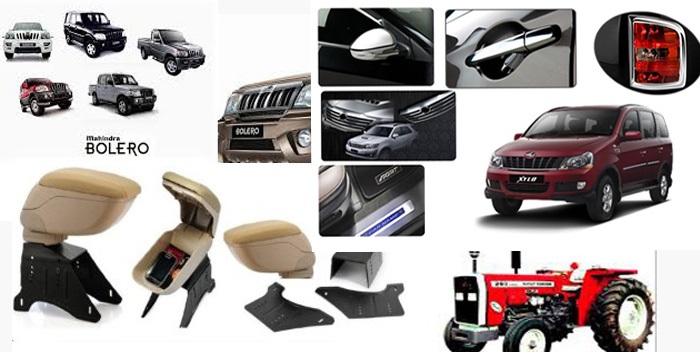 The stunning Scorpio
First launched in 2003, the Scorpio is one of the best-selling SUVs in the country. It has been revamped multiple times with some major upgrades in 2006 and 2014. This vehicle is available in five variations with multiple colours to choose from. Its exteriors got a major facelift in 2014 with projector headlamps, fog lamps, a chrome grill, and a new alloy wheel. The interiors of the car also got some brand new features, such as, climate control, TPMs, a touchscreen system, a voice control system, and parking sensors. The safety features of the vehicle include dual air bags and ABS+EBD. On the performance front, the new Scorpio is equipped with the mHAWK 2.2 litre engine, which produces a maximum power and torque of 120 bhp and 280Nm respectively.
The robust Bolero
Another bestseller from the house of Mahindra, the Bolero was one of the first attempts by the manufacturer to produce a MUV in the true sense.  The latest upgrade has seen a host of positive changes in the already popular vehicle. It is primarily an off-road car with a ground clearance of 180mm. It is quite fuel efficient and hard on the exterior, which makes it a favourite in rural areas. The interior is spacious with provision for modular seating arrangements. The handling of the car is enhanced by the long wheelbase and the anti-roll bars, which helps it make tight turnings safely.
There is no denying that these two vehicles continue to woo Indian customers even after so many years. Owners or those who are planning to buy these Mahindra vehicles can find Mahindra Spare Parts, Truck Parts, Scorpio Parts, Bolero parts or any other Mahindra Parts at BP Auto Spares India, a leading dealer of auto parts. Here's some information on other MUVs from Mahindra That are Safe to Ride on any Terrain.