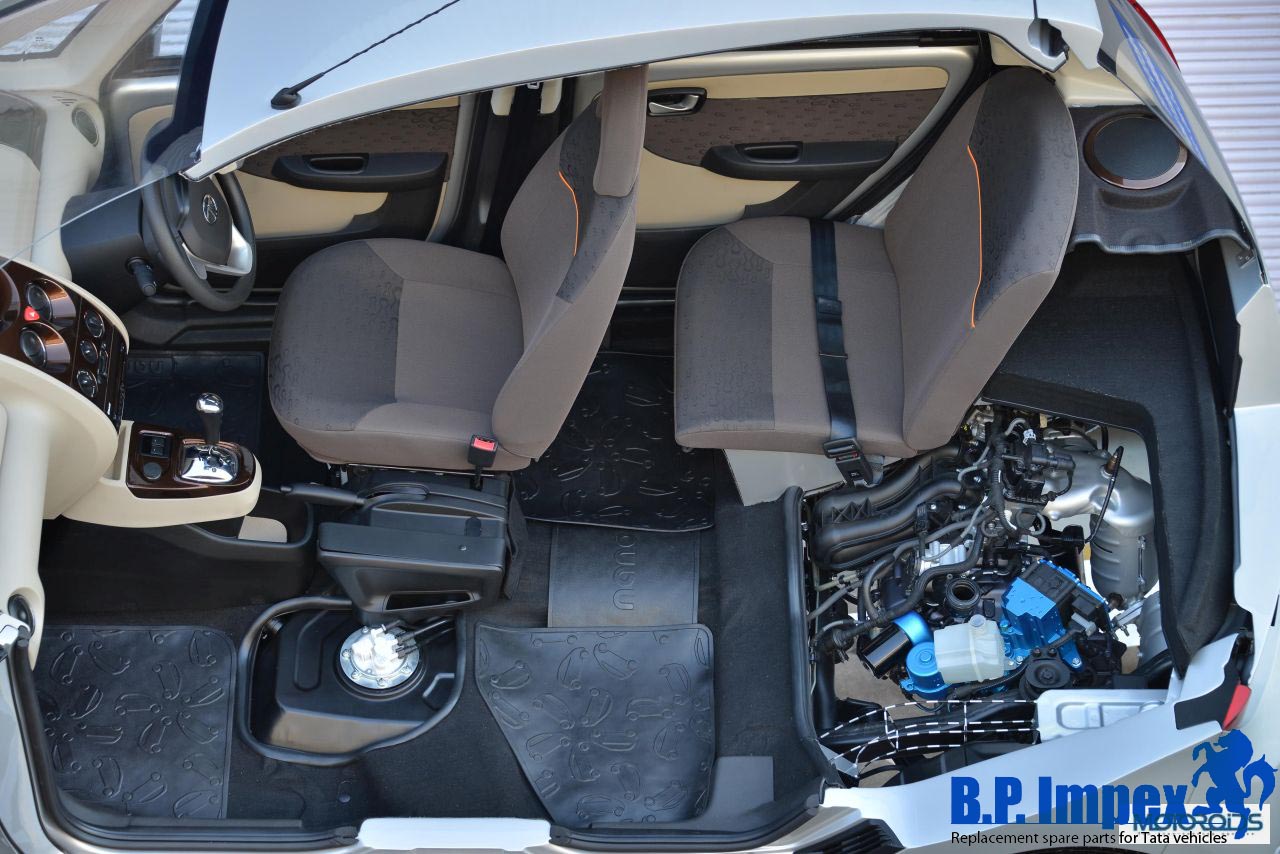 Nano from the house of Tata Motors, the ace Indian car manufacturer, is one of the most popular cars in the entry segment. Over the years, the coupe has created a special place in the hearts of the budget conscious Indian. The car was an instant hit when it was launched as one of the most affordable cars. Later, it faced some criticism, but the manufacturer took the necessary steps to rectify the shortcomings.
The giant auto manufacturer had unveiled the GenX Nano at the 2014 Auto Expo. They have given it a contemporary look and have made a few more changes, such as introduction of electric Power Assisted Steering, better interiors, and more. Though, they have increased the price too, but it will surely be worth its price.
Exteriors of the Car:
The all-new Nano comes with a new fascia, as well as the rear end, and new headlights. The manufacturer has equipped it with Advanced Structural Stability for added safety.
Interiors of the Car:
There are lots of changes that have been made to the interiors of the coupe. It now comes with a Sports Mode Automated Manual Transmission, Infinity motif design theme, extra legroom, 110L luggage space, advanced music system, Bluetooth connectivity, superior air conditioning unit, and more.
Engine of the Car:
The coupe comes with a 24L fuel tank which promises a mileage of 21.9 KMPL. The 624 cc petrol engine musters 37 bhp of power at 5500 RPM. The F-Tronic AMT gearbox has been taken from the Zest compact sedan. It comes with a 4-speed manual and 5-speed automatic RWD gearbox.
Other Features:
The coupe comes with a warranty of 4 years or 60,000 Kms, whichever is earlier.
Spares:
Those who own cars may contact BP Auto Spares India, a renowned Tata Spare Parts dealer. The organization has crafted a niche for itself in the Indian auto industry. They are suppliers of Tata Parts, including Tata Indigo Parts, Tata Telcoline Parts, Tata Indica Parts, TATA 713 Parts, Tata 1518 Parts, and more.
Tata Motors produces many other cars too, which includes some of the most sturdy and advanced coupes. These Cars are for the Adventurous Lot.